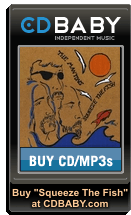 Manton Benefit Show & Donation Info!
For those who may not be aware, a fundraiser is being held in hopes of raising money to help Mike Anton pay the huge medical bills incurred after he was the victim of a violent crime. The assailant or assailants knocked on his door and then moved off into the shadows somewhere in front of his home. When Mike opened the door, a single shot was fired that struck him in the face. Mike was lucky, if you call it lucky, to survive the attack. Had the bullet entered his head a bit higher he could have been killed. Still, Mike suffered physically and emotionally. The bullet shattered his jaw and put a hole in his cheek. He had to get surgery to put his jaw back together and then spent six weeks with his jaw wired shut. The whole unfortunate ordeal has not only been disturbing, but expensive.
When we found out he had no medical insurance a benefit was thought of to help Mike pay the many thousand dollar medical bill accrued as a result of this insanity. If you're interested in contributing to the fund created to help Mike then please attend the benefit show October 7th at PJ's Lager House in Detroit. All door proceeds and sales of donated items will be placed in the fund. If you're unable to attend the benefit show, but would still like to make a donation then click on the "Help Manton" button on this page. Interested persons may also donate directly to the Michael Anton (aka Manton) Benefit account at any Fifth Third bank.

Whether you are able to attend this event or offer a donation please let us join as one to Stop the Madness. The victory must be peace!
Know your kindness and all contributions, financial or otherwise, are greatly appreciated. On behalf of myself and the other benefit coordinators, Kyle McBee, Anthony Retka, and Matt Luke I would like to sincerely thank you for any help you can offer.
Click Here for the Mike Anton Relief and Benefit Show Fundraiser on Facebook
-Mike Welby
---
In 2004, Mike put his first ever band together with drummer Mike Welby. They became "Mike Anton & The Mantons".
The Mantons are a four-piece folk rock band from Detroit performs timeless, catchy, revolutionary, original songs; with virtuoso harmonica, signature vocals, and true grit.
Mike Anton has about 100 songs with four solo records; the band is rapidly assimilating them. There is room to grow, new songs to write, and The Mantons have demonstrated the tenacious fortitude it takes to stay together, sticking to the mantra of "Doing The Thing that Must Be Done".
---